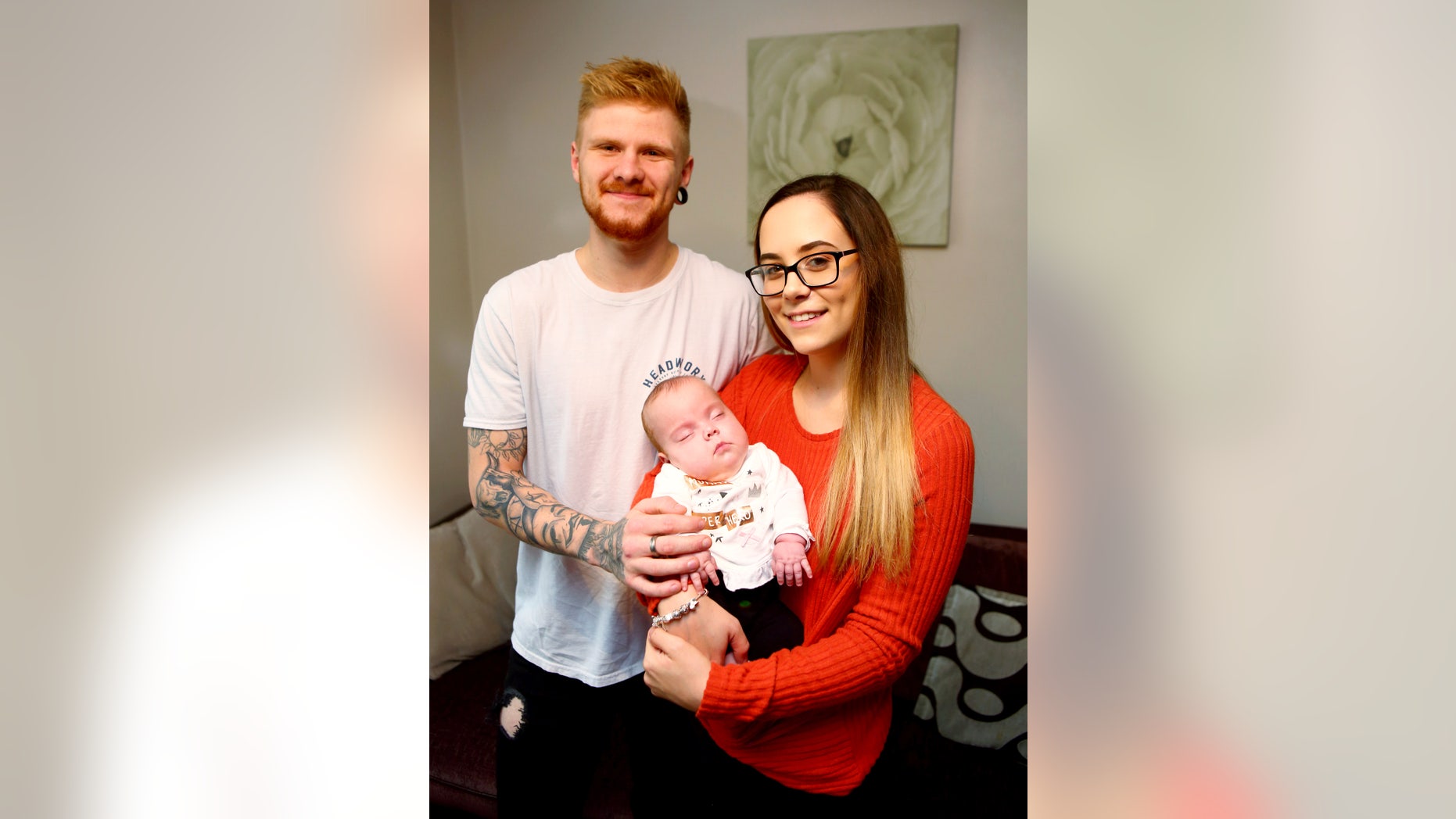 (SWNS)
A baby who had a pioneering surgery on her spine while in the womb has been born completely healthy.
Georgia Axford, 19, and Tyler Kelly, 21, discovered their daughter had spina bifida – a gap in the spine – during the 20-week scan.
The condition causes weakness or paralysis in the lower limbs, leaving patients dependent on supports or crutches, and in severe cases, patients may require a wheelchair. The Couple The Only Treatment Available In The UK was surgery by a doctor who had never performed the operation before, so they paid £ 9,000 (approximately $ 11,550) to have it done in Germany.
Piper-Kohl Kelly was born prematurely at 30 weeks and four days – and now shares a birthday and name with Prof. Thomas Kohl, the surgeon who carried out the operation.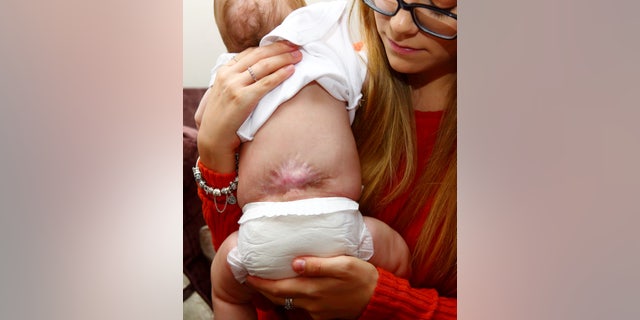 Proud Mom Axford
Proud Mom Axford