Apple shipped an estimated 4.2 million Apple Watches during the third quarter of 2018, according to new wearable device shipment data shared today by IDC.
Apple Watch shipments were up 54 percent year on year, with Apple having shipped 2.7 million devices in the third quarter of 2017. Apple's jump in shipments was not enough to make it the top wearable vendor, however, with that title going to Xiaomi.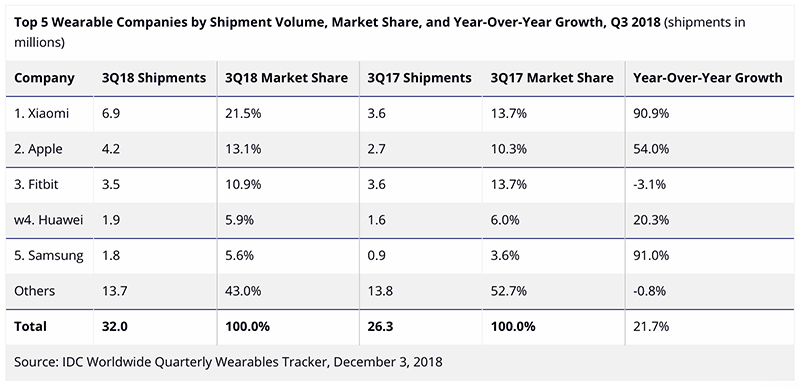 Xiaomi shipped an estimated 6.9 million wearable devices during the quarter, giving the company 21.5 percent market share, while Apple came in at 1
3.1 percent market share. Fitbit trailed Apple in the number 3 slot with an estimated 3.5 million wearable devices shipped.
Wearable devices as measured by IDC include basic wearable devices such as simple fitness trackers along with smart watches like the Apple Watch. Overall, the wearables market reached 32 million units in 3Q18, up 21.7 percent from 3Q17. Growth was up in Asia / Pacific, but declined 0.4 percent in the U.S.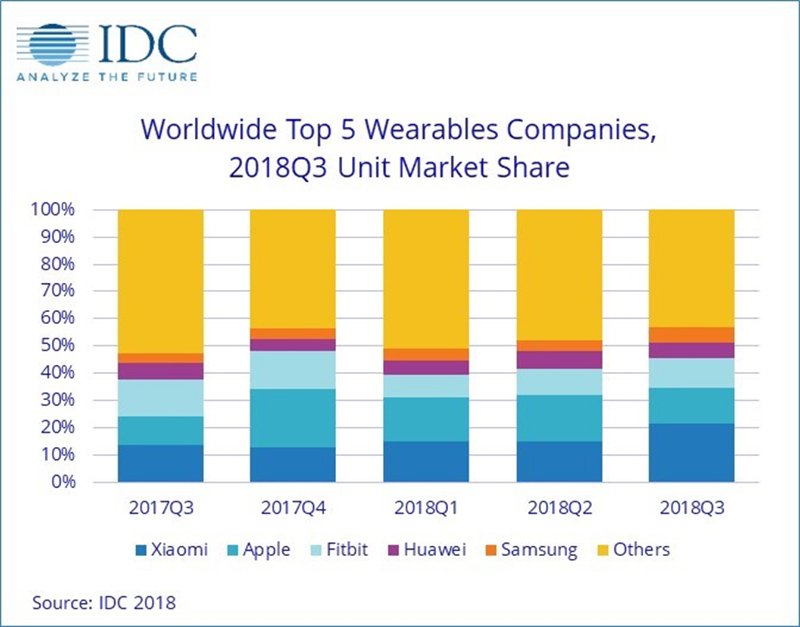 When it comes to Apple Watch shipments, IDC's numbers are estimates because Apple does not provide details on the number of Apple Watch models that it sells. Apple Watch revenue is included in Apple's "Other" category that also encompasses products like AirPods, Apple TV, HomePod, and more.
According to IDC, the Series 4 Apple Watch, which Apple released in September near the end of the quarter, accounted for less than 20 percent of all Apple Watch shipments, with customers instead going for the more affordable Apple Watch Series 3.
Apple managed to launch its Series 4 Watch, its first watch approved for medical use, towards the end of the quarter. The new design and sizes along with the latest version of Watch OS were welcome changes, though the latest series accounted for less than 20% of all Apple Watch shipments.
Mens Apple ikke deler information om Apple Watch-salg, under den seneste indtjeningsopkald for det fjerde skattekvarter i 2018 (som svarer til Apple CEO Tim Cook said that the company's wearables category set a September quarter revenue record with growth over 50 percent.