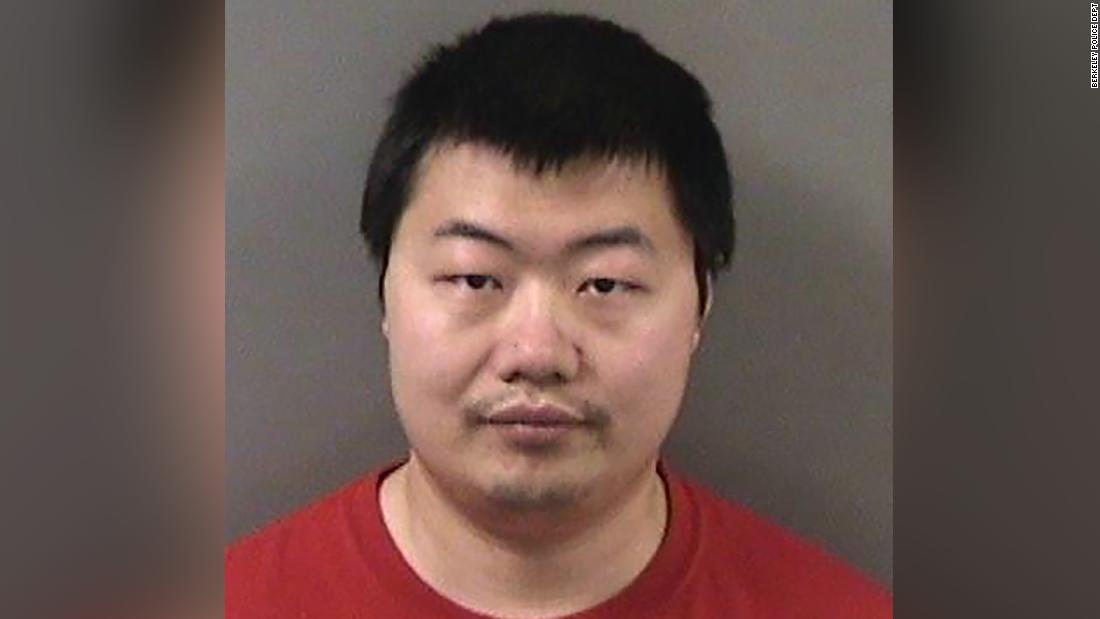 By reviewing surveillance video from her office at Berkeley Engineering and Research in Berkeley, California, Rong Yuan said she saw her co-workers, David Xu, seeping their water, according to court documents.
Yuan did not respond to CNN comment requests.
Xu, 34, was arrested on March 28 and has been accused of three felonies: engaged in murder trials and two improved poisoning conditions. The last two bills stem from suffering experienced by Yuan relatives who drank from their water bottle after she returned home from the office.
All three alleged victims' blood samples contained elevated levels of cadmium, according to police.
Xu, also an engineer, did not claim to be accused during an appearance on Thursday.
"Mr Xu is considered innocent. It means that despite the allegations he is innocent until he has proved guilty of being innocent of a reasonable doubt by the government," his lawyer Julia Jayne told CNN.
Yuan told Berkeley Police last month that she had noticed "a strange taste or smell from her water and food left unattended in her office" on several occasions between October 201
7 and last month. She said she had immediate health problems after consuming the items and sometimes had to visit the emergency room.
In 2019, she examined the surveillance video, which showed that Xu added a substance to his water bottle twice – once in February and once in March, according to the documents. The test later found that cadmium, a toxic metal, was present in samples taken from her water bottle.
Exposure to cadmium can cause cancer. When taken in, the metal measures the body's cardiovascular, renal, gastrointestinal, neurological, reproductive and respiratory tracts, according to OSHA. Common industrial uses for the toxic metal are found in batteries, solar cells, anti-corrosion clothing and the substance is also used in pigments.
Berkeley Engineering and Research did not respond to CNN comment comments.
The Alameda County District Attorney told CNN that Xu's guarantee is set at $ 2 million.
His next court date is May 9 for a hearing.
CNN's Stella Chan, Sarah Moon and Jenn Selva contributed to this report.