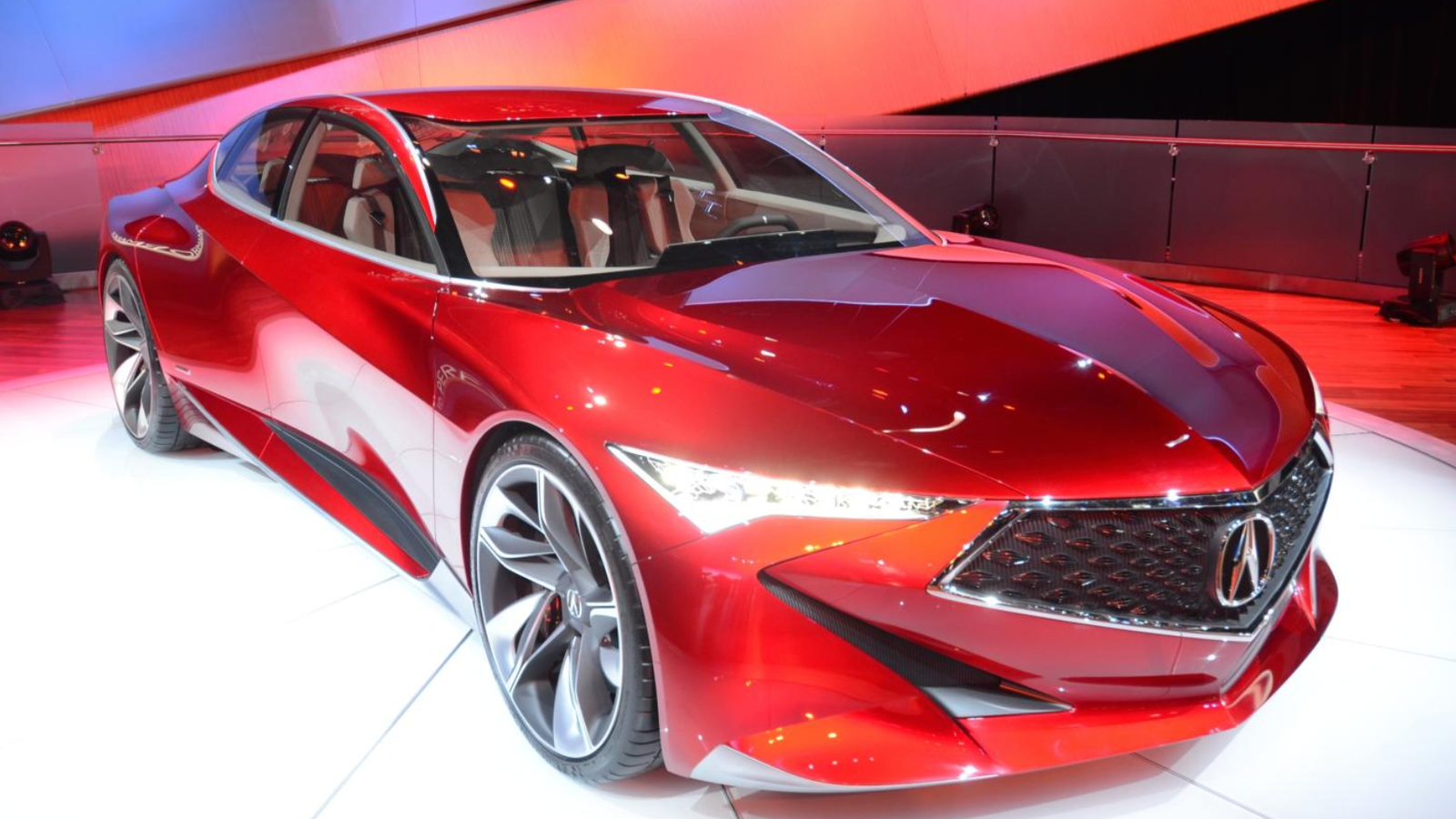 Photo: Acura
Pebble Beach is not until August, which means that we still have to wait a little, but according to Car and Driver, Acura is preparing a new sedan for us to be revealed then. Remember the precision concept? No? Well, it will look like this. Could it be … a new legend?
The precision concept styling has already been seen in the 2019 RDX, but the new car, car and driver reports will be a then not an SUV and possibly a new legend. Should it be a new legend? It should. It will also be SPORTY Acura says, which is apparently a requirement for new sedans today, as we have seen with Kia Stinger and Genesis G70.
Acura will unveil a production concept on Pebble Beach as a strong echo Precision concept as a tribute to the best of Acura's past, car and driver have learned. When we gaze into the Precision's deep red color pool, we have to wonder, because Acura is only a 34-year-old car company that is mostly limited to our market. Can one of his legendary nameplates come back when Legend reincarnates? It is not a ridiculous idea, even though we will not keep the breath over the exact name.
But … it's not all! Car and driver said we could also get a new ZDX, as a cross-over "coupe".
The Crossover breed has not run Acura designers, and for this purpose, a next ZDX could return to the SUV Coupe segment contributing to defining, albeit a few years early, when it was launched in 2009. Leaders are looking at mockups and As far as we can say, we like what they see. With BMW and Mercedes-Benz in 4×4 coupodynamics and Infiniti and Lexus largely silent in this arena, the scene could reopen for a new ZDX since Acura canceled in 2013.
There will also be a new TLX and new MDX but the most interesting thing here is new then, during our master 2019, when American car manufacturers are driving as fast as possible from that market. This can all be a big miscalculation of Kia, Acura and Genesis, but it can also be smart, as they have realized that if you are going to make a car sitting low on the ground, it would be better at least fun.