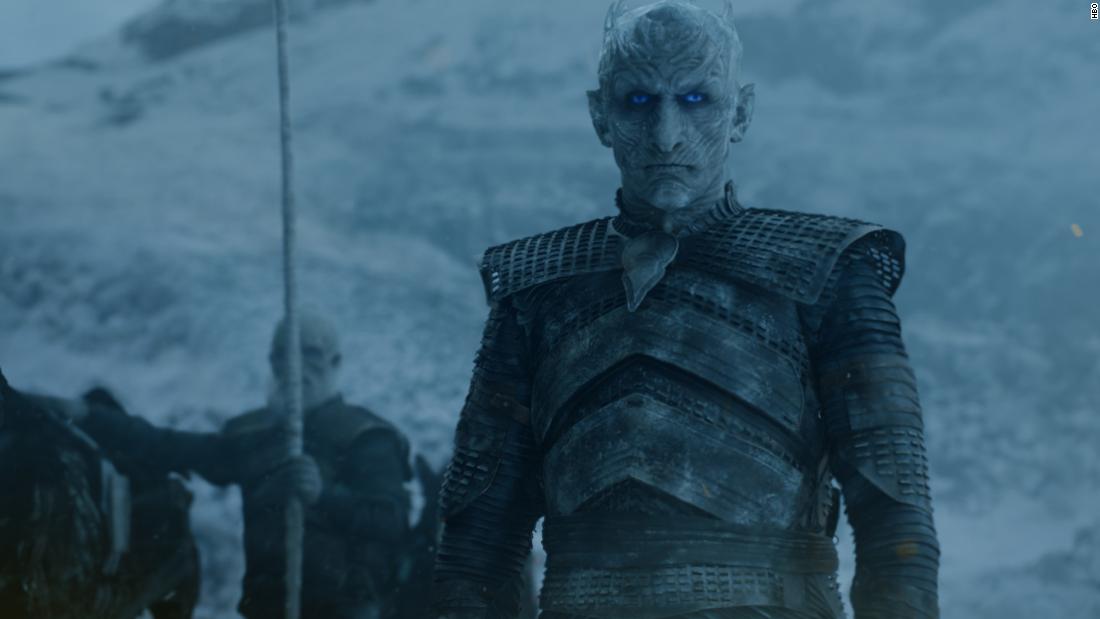 HBO released a 39 second trailer for the upcoming eighth and last season of "Game of Thrones" on Thursday with a few clues about what to come. The series returns in April.
Although there are no footage from the mega hit series in the clip, it seems like ice is coming down from the north and soon will completely cover everything.
In the clip charts, see Dragonstone's "Painted Table" map. But it's not all ice; We also see Lannister Lion of the South catching fire. It is obvious that fire and ice refer to George RR Martin's series of books, "A Song of Ice and Fire," which encompasses all five of his recorded books on which the series is based.
There is a meeting coming on Winterfell
In another teaser released in August fans got a glimpse of Jon Snow (Kit Harington) and Sansa Stark (Sophie Turner).
CNN reported in June that HBO had ordered a pilot for a potential "Game of Thrones" byproduct. Prequel will take place thousands of years before the events of "Game of Thrones" and "crowns the world's descent from the golden age of heroes to its darkest hour."
WarnerMedia owns both HBO and CNN.