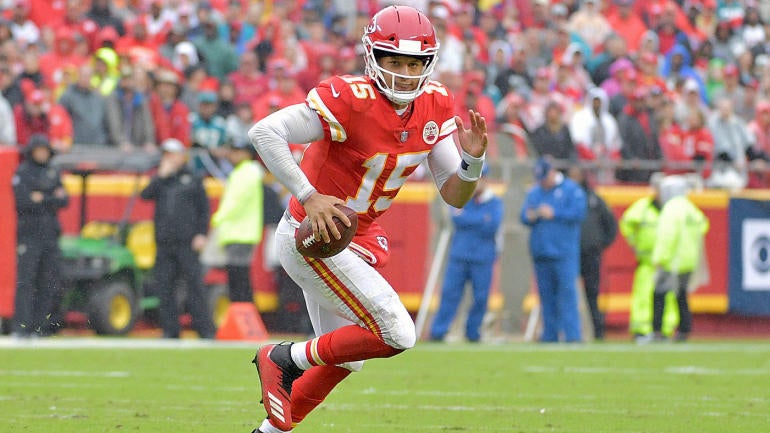 Before the start of the NFL season 2018, your friends at CBS Sports started predicting the winners of all major NFL prizes. We chose our Super Bowl winner, our MVP, our rookies and coach of the year etc. But it has been eight weeks! It's time to drive things back and do it all over again.
This round of predictions from Pete Prisco, Will Brinson, John Breech, Ryan Wilson, Sean Wagner-McGough and I look quite different than it did for the first time. Aaron Rodgers receives no votes for MVP. The names of David Johnson, Le & # 39; Veon Bell and Ezekiel Elliott are completely deleted from the document. The same goes for Kyle Shanahan, Bill O & Brien, Bradley Chubb and Allen Robinson.
Sorry to cancel your reading, but just a quick PSA here. We have a pretty amazing daily NFL podcast you may not be aware of. It's worth of Will Brinson and that's all you're looking for: news, fantasy, picks, really, just football stuff for football people. Subscribe: via iTunes | via Stitcher | via TuneIn | via Google Play.
Instead, you'll see a lot of Todd Gurley and Patrick Mahomes and Drew Brees and Andrew Luck and Sean McVay and Khalil Mack. Only thing that was constant is that a whole lot of us picked Aaron Donald into Defensive Player of the Year.
More mid-season forecasts