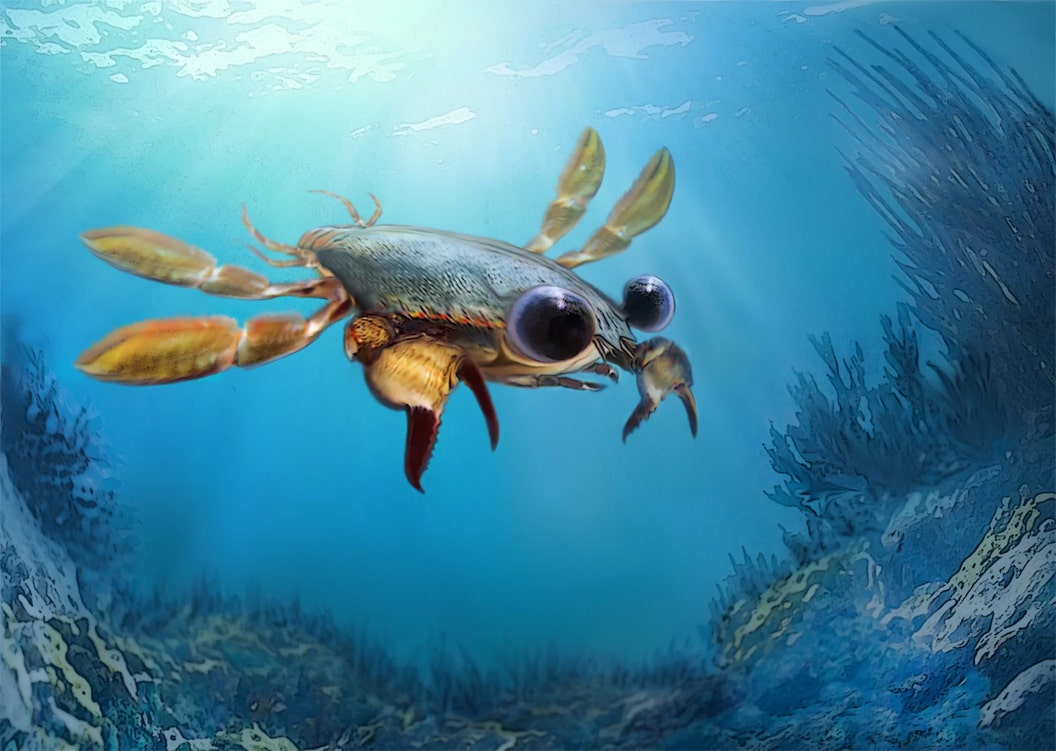 Even Dr. Frankenstein and his monster would be jealous of this creature.
Paleontologists have unearthed the fossil of an ancient crab that lived between 90 and 95 million years ago and is so "utterly bizarre" it literally perplexed the researchers.
Known as Callichimaera perplexa which means "perplexing beautiful chimera," the crab had an assortment of body parts that would make Mr. Potato Head green with envy.
'GIANT LION' FOSSILS DISCOVERED IN MUSEUM DRAWER
"We started looking at these fossils and we found they had what looked like the eyes of a larva, the mouth of a shrimp, claws of a frog crab, and the carapace of a lobster, "said Javier Luque, lead author and postdoctoral paleontologist in the Department of Biological Sciences at the University of Alberta and at Yale University, in a statement.
Luque continued: "We have an idea of ​​a typical crab looks like — and these new fossils break all those rules." An artistic reconstruction of Callichimaera perplexa: the "strangest crab that has ever lived.&#8221
; (Credit: Oksana Vernygora, UAlberta)"/>